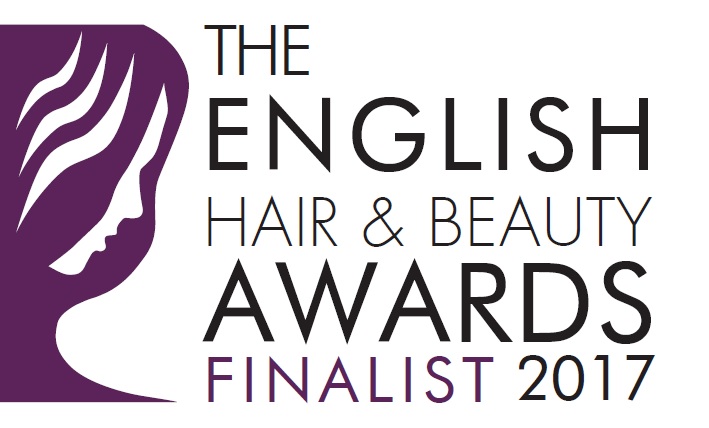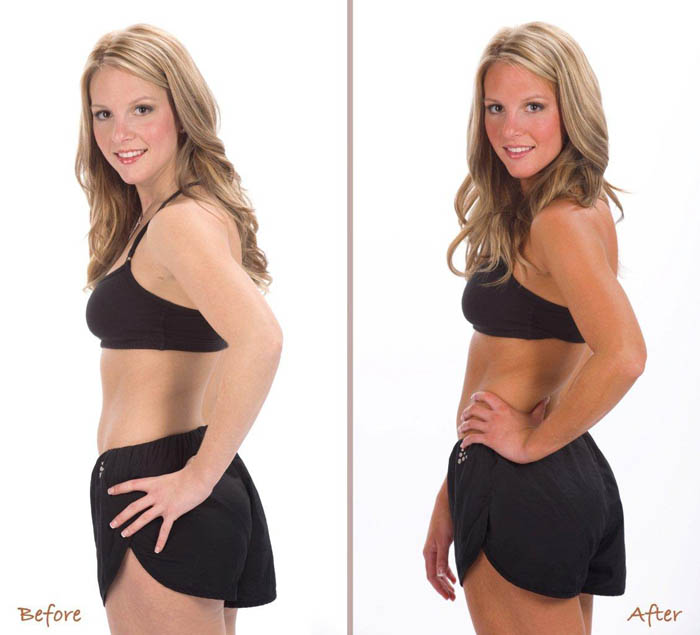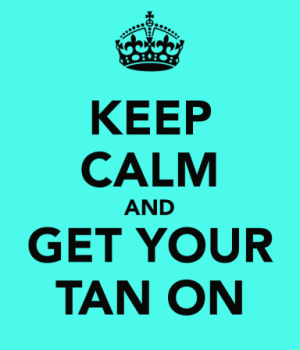 Spray Tanning Treatments
Fake Bake, St Tropez, Xen Tan or Moroccan Tan Couture Spray tans 'the must have tans' as worn by Millie Mackintosh, Victoria Beckham, Kate Middleton and Michelle Keegan.
Our latest spray tan addition for 2018 is Moroccan tan 16% which is an extra dark express tan and contains argan oil to leave your skin silky smooth and nourished - £24.
Spray tans are THE best treatment to make you look better/healthier INSTANTLY, without the damaging rays of a sunbed, and thats why we love them here at Bodyworks boutique beauty salon. The perfect beauty treatment for any occasion eg. evening out/party, holiday, wedding, prom, graduation etc. Or throughout the summer months to give you a gorgeous summer glow. We are very proud to announce that we have been selected as finalists in THE ENGLISH HAIR & BEAUTY AWARDS for Best Spray Tanning Salon in England!
We have the widest range of high quality spray tans in Nottingham. Whether you want a light golden colour, a medium olive tone or a deep dark tan we have the best tanning choices for you with our great range of well known and trusted brands.
Quick and easy with no mess, simply stand and be sprayed with a fine mist from head to toe for an instant body bronze which then gradually develops over ten to sixteen hours. Skin preparation is important for your spray tan to look perfect so for the best result possible please exfoliate and moisturise for three days before your spray tan, pay more attention to your elbows, knees, hands and feet (dry skin can go patchy). Please shower on the morning of your tan treatment but DO NOT apply body lotion as this creates a barrier to the tan solution. Also do not wear deodorant & perfume as these can turn your tan green. Please wear loose, dark clothing plus flip flops (no tight vests or leggings or skinny jeans!). We also offer a full body exfoliation treatment if you would prefer to have one the day before with us (see our body treatments page). We do not recommend having an exfoliation treatment immediately before as it can affect the development of your tan. You would usually have your spray tan a day or two before your event, holiday or prom but if you haven't thought about that and it's last minute or you don't like sleeping with a tan base colour on we are now offering Xen Tan Express or Moroccan Tan 16% which can be washed off the same day as being applied (simply rinse off after 2 to 6 hours depending on how deep you want your tan, pat dry and apply body lotion). DO NOT wash your tan off with soap, just rinse with water. Plus ALWAYS apply moisturiser after you have rinsed off your tan to prevent dry itchy skin.
All of our spray tans give natural results, we don't want you to look like an Oompa loompa and we suspect you don't either? We have chosen our tanning products carefully so there is no chance of you turning orange like with other cheaper brands. We want you to look as naturally sunkissed as possible whether you go for a lighter tan or deeper colour, we won't overdo the tan on your face as this looks really 'fake' (unless you ask us to of course!). Bronzer can always be added when you do your makeup at home and this is what we advise and always do ourselves. Choose St Tropez Regular for the lightest golden tan, Fake Bake Regular for a medium colour, Fake Bake Dark/St Tropez Dark or Xen Tan Ultra for a deeper colour or Moroccan tan for our darkest longer lasting tan (but don't worry if you're not sure, we can discuss it and advise which would be best when you come in). If you are very pale it is sometimes better to go for more colour than you think as a light tan might not show much.
Please wax or shave 24 hours before your spray tan treatment and leave your tan to develop over 10 - 16 hours for longer results (regular tans only, not express - express tan should only be left on for up to 6 hours). Your new tan can last up to ten days or even longer if you use a body moisturiser with a hint of tan in it, eg ST Tropez Everyday or Fake Bake Sport tan maintainer. If you decide you wished you had gone for a darker colour the next day after your spray tan we can re do you another full body and face tan for only £10 (any brand, must be within two days of your original spray tan). We provide black paper thongs for both female and male spray tanning if required. Tanning solution does wash out of your clothes but if in doubt please be cautious wearing your best white underwear or clothes for up to one week after your tan. For longer lasting results do not exfoliate for five days after your tan or use body lotion containing aha or glycolic & no body oils.
Please note; All tans develop by DHA reacting with amino acids in the proteins on your skin. Therefore DO NOT shower immediately before you come for your tan as it may not develop sufficiently.
Don't be shy, give us a try :-) WE LOVE TO SPRAY TAN!! 
| | Fake Bake Regular or Dark | St Tropez Regular  | St Tropez Dark, Xen Tan/ Moroccan Express | |
| --- | --- | --- | --- | --- |
| Full Body and Face | £20 | £22 | £24 | |
| Half Body or Legs | £12 | £14 | £16 | |
| Face and Chest | £5 | £6 | £7 | |



We use Nailtiques products with protein to help you grow strong healthy nails naturally. We have a great range of different nail polishes by OPI and Orly in fabulous on trend colours in a range of different finishes to suit everyone. Please bring open toe sandals to avoid smudging your nail polish when having a pedicure as your toe nails take around 60 mins to dry properly. If you haven't got time to be sitting around waiting for your nails to dry then try our OPI gel polish below which dries INSTANTLY!! We are now also offering OPI INFINITE SHINE POLISH which looks super shiny like gel but can be taken off with regular nail polish remover suiting clients who like to change their polish regularly. Only £2 extra with any full manicure or pedicure treatment.
Duration
Price
Full Manicure (includes nail shaping, soak/cuticles, hand massage & polish)
45mins
£24
Mini Manicure (as above but without polish)
30mins
£18

Deluxe Manicure (Full manicure plus masque & heated mitts)

French Manicure (french polish- pink/peach creme finish or lilac shimmer)

60mins

60mins

£30

£30

Full Spa Pedicure (includes foot soak, nail shaping, cuticles, foot file, scrub, massage and polish)
60mins
£30
Mini Spa Pedicure (without polish)
45mins
£24

Deluxe Pedicure (Full spa pedicure plus masque & heated boots)

French Pedicure (french polish- pink/peach creme finish or lilac shimmer

75mins

75mins

£36

£36

Shape & Polish (fingers or toes)

Shape & French Polish- pink/peach creme  finish or lilac shimmer)

25mins

30mins

£15

£18

Hard Skin Removal & Foot Massage-using a blade, foot file and scrub + lotion.

Full Manicure and Full Pedicure booked together £50 (saving £4)

30mins
£18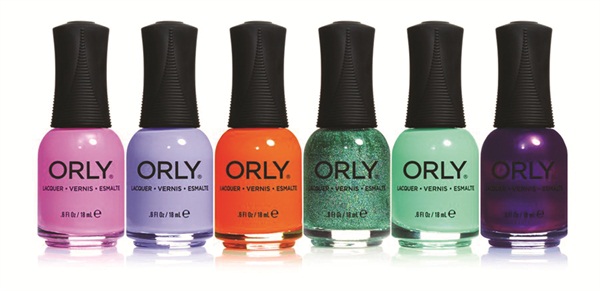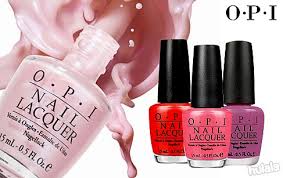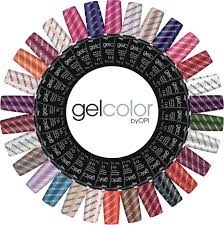 OPI Gel Polish on fingers or toes, long lasting colour with a beautiful shine! (or matt finish if preferred, lasts up to 3 weeks on fingers, and up to 6 weeks on toes, an equivalent of Shellac) Please note; this product is a long lasting nail polish, it will not give any length to the nail as it isn't an extension like some other gel nails. It is therefore far less damaging to your nails and helps them to grow. If you already have gel polish on your fingers/toes please do let us know when booking so we can allow longer time (up to 30 mins) to remove it, thankyou. We DO NOT do acrylic nails or calgel so therefore can't remove these, sorry.
Duration
Price
Full set colour gel polish (fingers or toes, inc nail shaping)
45mins
£24
Full set french gel polish (as above)
60mins
£30
Full manicure and colour gel (includes shaping + soaking/tidying cuticles)
60mins
£30
Full manicure and french gel polish (as above)
75mins
£36
Full spa pedicure and colour gel
75mins
£36

Full spa pedicure and french gel

Full set colour gel on fingers AND toes (saving £4)

90mins

90mins

£42

£44

Removal and new set
-
£5 extra

Luxury removal inc. nail shaping, hand or foot massage & NEW OPI GEL BREAK THREE STEP SYSTEM - strengthening base coat, nude second coat and nourishing top coat to get your nails in tip top condition after a break from gel polish. (or £29.99 retail kit)

Basic removal only - 30 mins -  £10

Homecare removal kit (contains everything you need to remove your gel polish at home, ie; gel remover solution, cotton wool pads and white buffer block) - £7.50

45mins

£18