Click Here for our Information Schedule
Welcome to our vintage chic themed boutique salon, now with our virtual tour you can take a look around our luxurious beauty salon before you step foot inside.
At Bodyworks Boutique Beauty Salon Beeston we realise it can sometimes be a bit daunting coming to a salon for the first time so we have decided to create this page to introduce ourselves to you. We hope this will make you feel as comfortable as possible if you re a bit nervous when you walk through the door for the first time to have for example a spray tan or bikini wax.

We're a team of four friendly, professional and highly qualified beauty therapists. Below is a little introduction to us individually, we hope this is helpful and that you will choose us for your beauty requirements in the near future. We are all passionate about beauty therapy and look forward to treating you soon!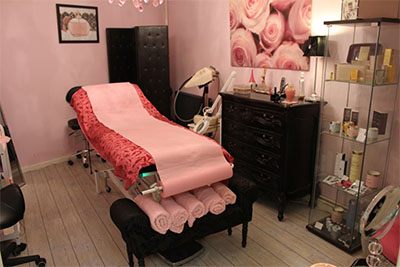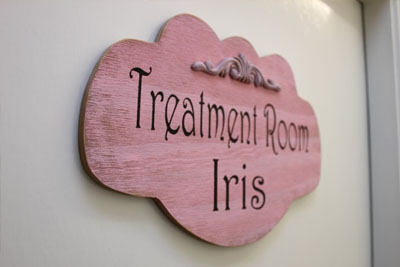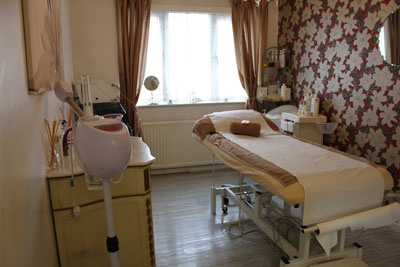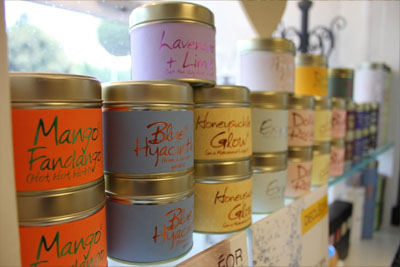 Our large refurbished beauty salon is very luxurious and has been themed with a vintage chic boutique style interior. Our boutique salon is the perfect place to come and pamper yourself either alone or with a friend. Come and 'get away from it all' in our haven of tranquility. We pride ourselves on our excellent treatment results and customer care and we are very experienced at all of the treatments we provide.

Our most requested treatments are; body and face waxing with brazilian and hollywood being our most popular bikini waxing. Decleor or Crystal Clear facials, Massage, Electrolysis permanent hair removal, OPI gel polish, Nailtiques manicures and pedicures, Shrinking Violet inch loss body wrap, Eyebrow shaping/eyelash tinting, Lash Perfect lash lift, Lash extensions, Hi Brow full definition eyebrows and St Tropez, Fake Bake, Xen Tan or Moroccan Tan spray tanning.
The Team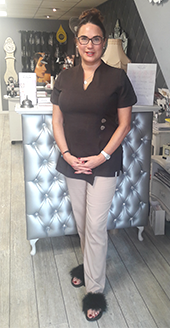 Jodie
(Director/Manager and part time beauty therapist)
Qualified in 1992 with a B tec HND in beauty therapy from London College of Fashion and has over twenty six years experience. Jodie has owned and worked at Bodyworks for nineteen years. Favourite treatments: Spray Tanning, Eyebrow Shaping, Waxing and Electrolysis.
Expert beauty tip -
Always treat your skin with respect, be gentle on it by using natural aromatherapy and plant extract products such as Decleor. I have personally used Decleor from the age of 25 and really believe my skin has aged well due to this. The more you try to strip your skin with harsh products the more it will react badly and without the results you want. Drink plenty of water, and get lots of beauty sleep!

Sinead
(Assistant Manager and full time beauty therapist) Currently on maternity leave
Qualified in 2012 with NVQ levels 2 & 3 in beauty therapy from South Notts College and has over six years experience. Sinead has worked at Bodyworks for three years. Favourite treatments: HD brows (Hi Brow), LVL Lashes (Lash Perfect lash lift), Waxing, Gel Polish, Makeup and Lava Shell Massage.
Expert beauty tip -
Applying a nourishing cuticle oil and handcream each evening before bedtime will help hydrate for younger looking hands and encourage nail growth. Also, for a softer look to your eyebrows use powder rather than pencil.

Karen
(Part time beauty therapist)
Qualified in 2001 from East Mids College with an ITEC in beauty therapy and has over seventeen years experience. Karen has worked at Bodyworks for four years. Favourite treatments: Facials, Massage, Manicure, Pedicure, Gel Polish and Waxing. Karen previously worked at The Village health spa for ten years.
Expert beauty tip -
Skin turnover slows down as we age so exfoliate twice per week with a gentle exfoliator such as Decleor phytopeel to aid the removal of dead skin cells . Not only will your skin feel great, your products will be more readily absorbed and therefore work better for you. 

Paige
(Full time beauty therapist)
Qualified in 2012 with NVQ levels 2 & 3 in beauty therapy fom Castle College and has over six years experience. Favourite treatments; Massage, G5 Cellulite Treatment, Makeup, Gel Polish and Waxing.
Expert beauty tip -
A woman is most beautiful when she  smiles :-) other than that the most valuable tip i've learnt is; moisturise, moisturise, moisturise! and be extremely gentle around the delicate eye area. I would never recommend threading around the eyes as it stretches the skin far too much.